It's okay if you don't do all of these things 100%. Just do what you can. Have a lot of weight to lose for lazy girl  sand feel like you never will because you don't have the determination? I promise you can put these simple hacks into action. Will you lose 50 pounds overnight? No. But three months from now you can either look in the mirror and see you weigh the same (or have put on more weight) or you can lose 20-30 pounds from just making these small adjustments to your life.
How to Lose Weight Fast While Eating Regularly:
1.Don't drink your calories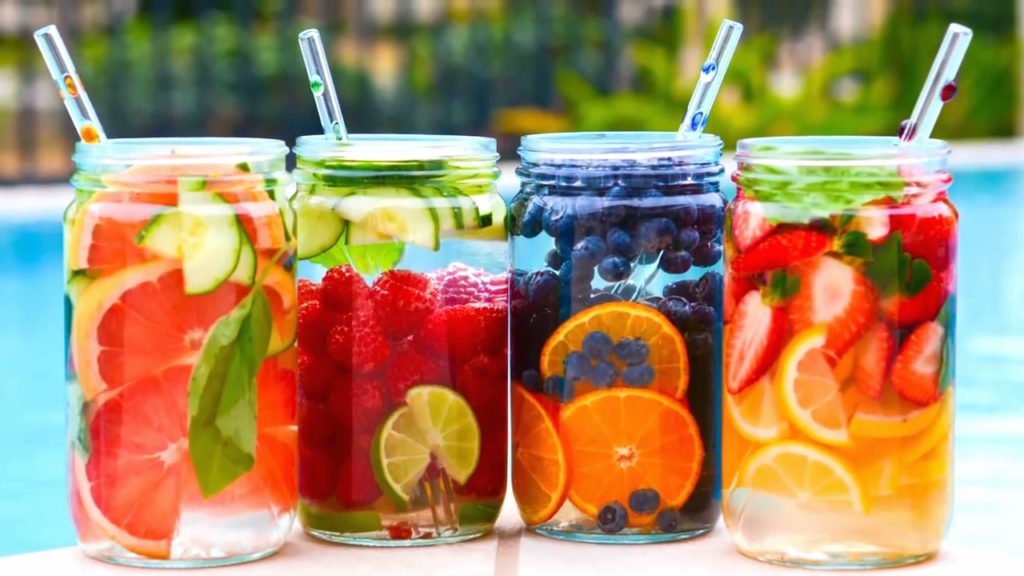 The average American drinks 400 calories a day. That's a ton of empty calories that are making us fat! Think of it like this next time you reach for a sugar filled drink. If you drink water instead (which has zero calories btw) you can feel better about eating some sweets later! You can also add some fruit to your water to add some flavor.
2.Avoid packaged & fast food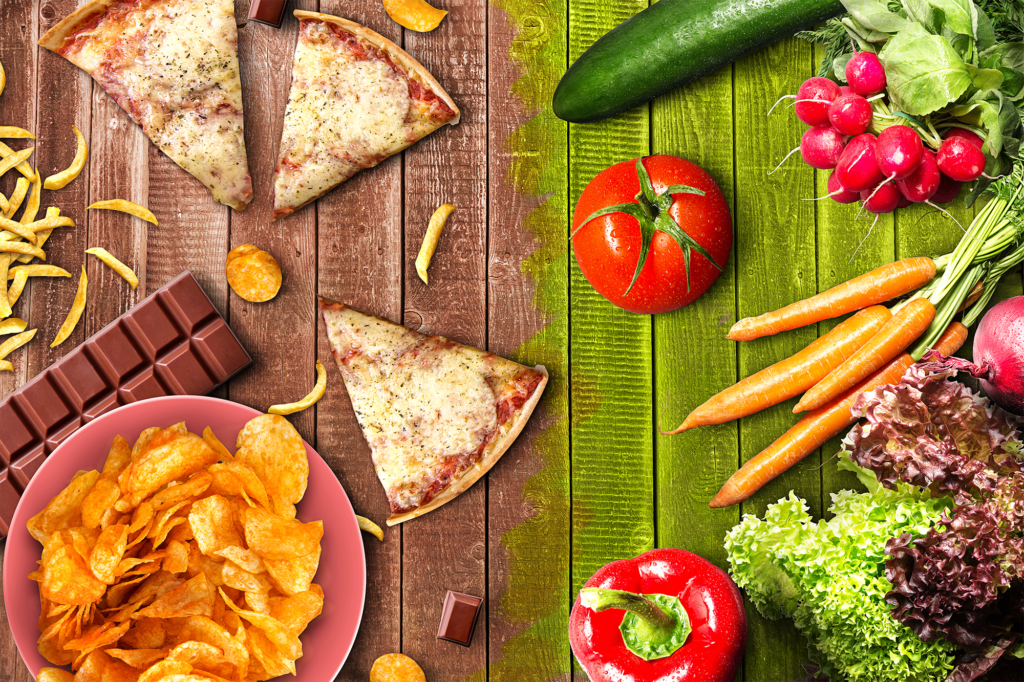 Processed food is usually loaded with calories and is the biggest reasons why obesity is an epidemic in America. It's just so convenient! If you're stopping by McDonald's every day on your lunch break, try packing your lunch instead. The pounds will melt away and you will also see a hefty increase in your finances. Double win.
3.Use a water bottle tracker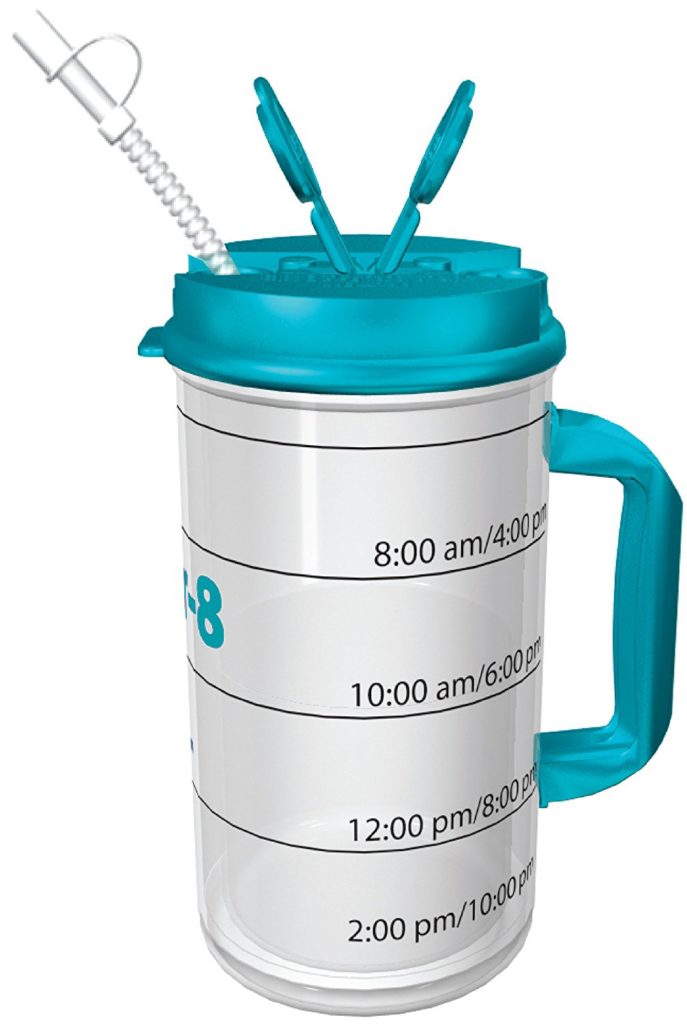 And carry it with you everywhere! Yes, drinking water is hard to do at first. But guess what? Your body will start to crave it after about a week. So water bottle trackers are great especially when you're first starting out.
4.Always have tortillas, lean meat, and veggies on hand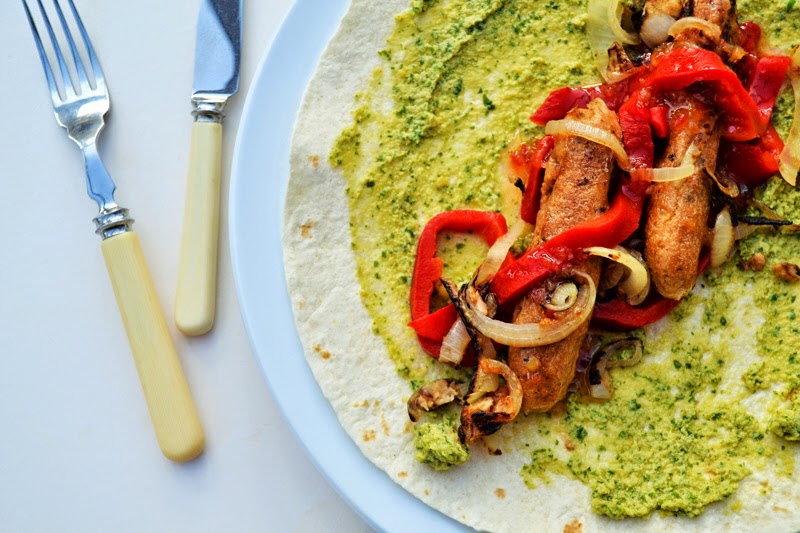 I heard this somewhere a while back and thought it was the greatest idea ever! Cook some meat to have prepped for a couple of days and you can store it your fridge. So you can just throw the meat and veggies in a skillet. It's so quick and easy. Plus lean meats and veggies are great for helping you lose weight. I like to use the tortillas from Walmart that are high protein, low carb, and only 50 calories each.
5.Use small bowls and plates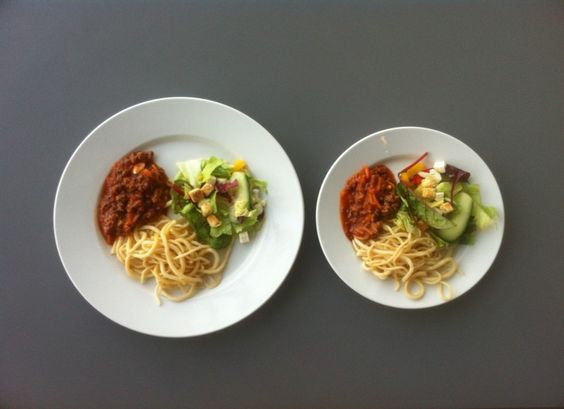 Portion control is so important! It's so easy to over eat. That's why using smaller containers is so helpful. When you use a big plate, you naturally want to fill it up but that is certainly not doing you any favors. Trick your mind into thinking your eating more. Also, try slowing down a bit when you eat. It takes a while for your brain to realize it's full.
6.Prep meals ahead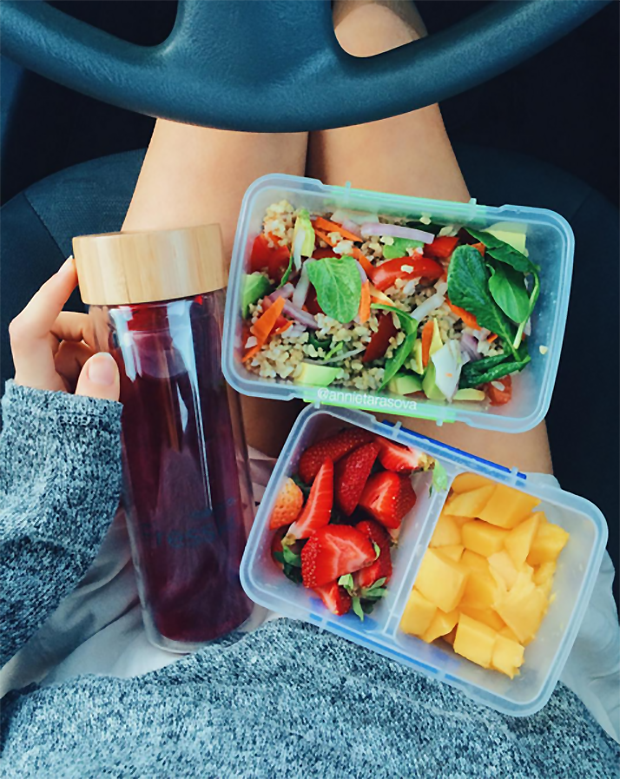 Prepping your meals ahead of time can seem like a lot of work but think of it this way. You actually only need to cook once every four days, rather than daily. Get some containers and your meals will stay good in the fridge for at least four days (some people push it farther). It's easy to just go out and grab some fast food when we get hungry so these are perfect for just sticking in the microwave real quick.
11 Lazy Girl Hacks Will Help You Lose Weight Fast:
7.Do a short workout, don't overwhelm yourself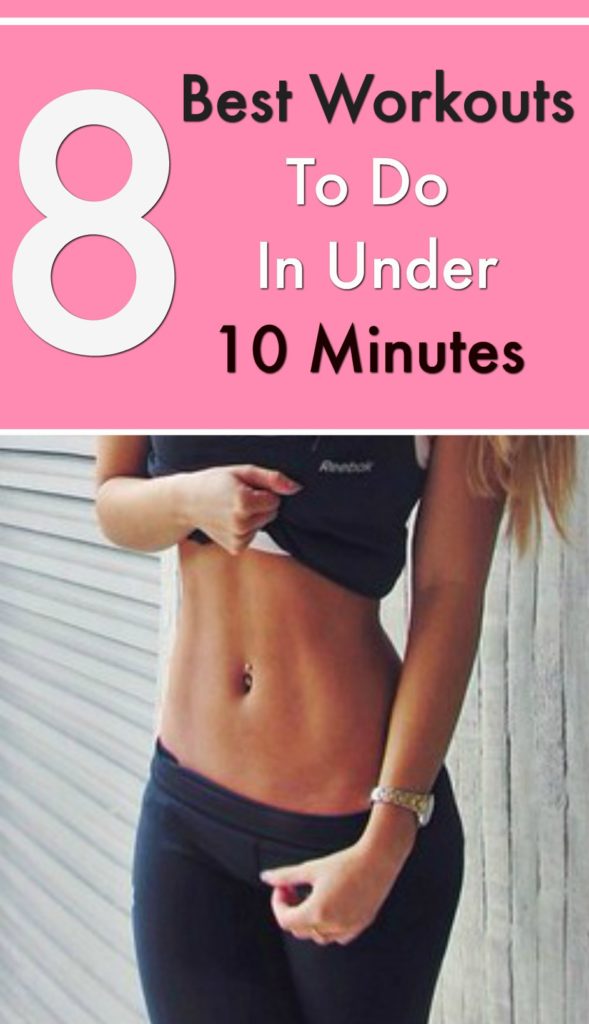 We all know the endless benefits we can experience from getting daily exercise, but we still struggle to find the time (or motivation) to actually get to it sometimes. Short workouts are perfect for when you're new to working out or when you're just feeling lazy. It's better to take baby steps than no steps at all.
8.Limit your sitting time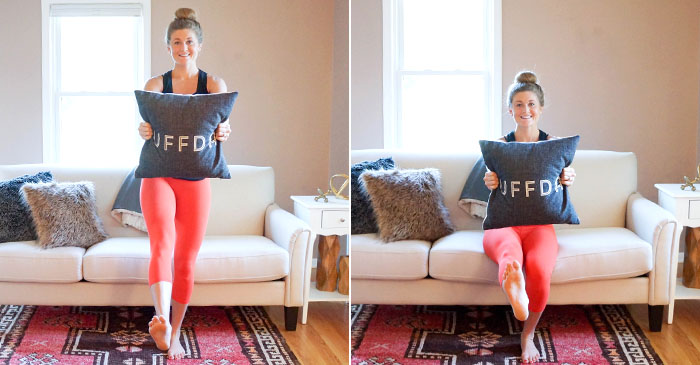 We sit in the car, when we're watching TV, playing on the computer, eating, the list goes on. Just being mindful about how often we're sitting can help us to lose weight. Well, that and doing something about it. Taking breaks during commercials to do some squats or sit ups will do wonders for helping you shed those unwanted pounds.
9.Grab and go snacks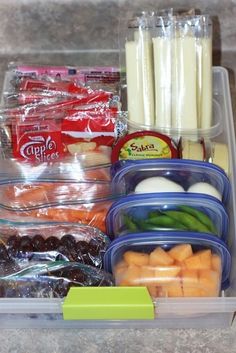 Get two decent sized rectangle containers and fill them with healthy snacks. You can put one in the fridge and one in your pantry. Cheese sticks, beef jerky, nut mixes, and fruits/veggies (dried is good too) are some great options. It's also really good to always keep some of these with you all the time so you don't have a freak out session and stop at the gas station for a candy bar.
I don't know about you but when I get hungry I want really unhealthy stuff for some reason. Having snacks with me keeps me from getting too hungry and making bad choices.
10.Chug a 8 oz. glass of water before every meal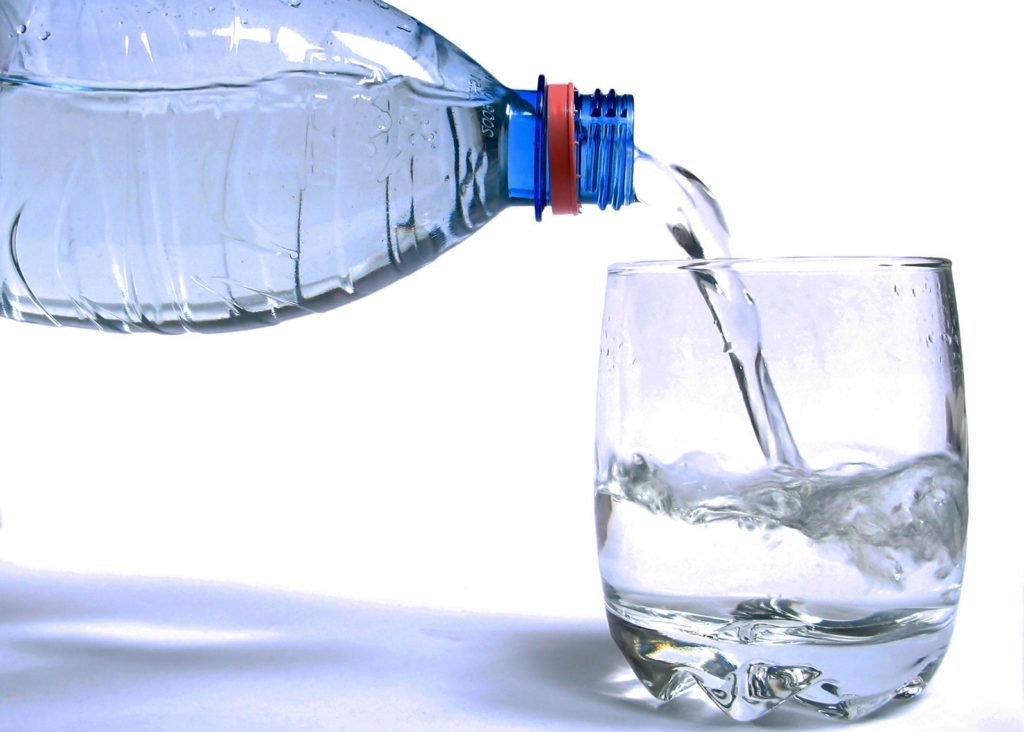 This was something I learned while I was in the military. The reason behind it was to keep the troops hydrated, not to lose weight but drinking water before you eat fills you up. Water helps you to lose weight and so does eating less. Perfect combination don't you think?
11. Don't be too hard on yourself
I think this is where most of us fail. We have bad days and mess up, then we feel like failures and this causes us to actually fail. Remember, some progress is better than no progress at all. Just start small and work your way up. Don't feel like you have to do everything on this list right now. Get some grab and go snacks this week and next week start prepping meals.
Whatever it takes. If you have the motivation to do everything, then by all means, go for it. But don't get down on yourself if you skip your daily workout or drink a soda.
If you need more help, I've created a free health and fitness boot camp for you. These are the things that helped me go from unmotivated and out of shape to actually creating a healthy lifestyle.
Losing weight is all about creating a caloric deficit. You must consistently burn more calories than you eat and drink, which can be difficult if you have a hearty appetite. However, you don't have to work out for three hours a day or limit yourself to eating only lettuce. A healthy and effective weight-loss strategy involves regular physical activity and a balanced meal plan that you enjoy eating.
Diet Versus Exercise
Before you begin a weight-loss plan that doesn't involve eating modifications, you should know that it can be an uphill climb. Both Dr. Timothy Church of the Pennington Biomedical Research Center and Dr. Donald Hensrud of MayoClinic.com write that it's much easier to lose weight by cutting calories than by exercising. The results of a study from researchers at Fred Hutchinson Cancer Research Center back up that assertion. In a 2011 review of the study published in the journal "Obesity," overweight and obese women who exercised without modifying their diets lost 2.4 percent of their starting body weights, but women who dieted without exercising lost 8.5 percent of their starting body weights. Those who both dieted and exercised experienced the greatest success, losing 10.8 percent of their starting body weights.
Workout Plan
To lose a pound per week, you need to burn 500 calories more every day than what your body typically uses. High-intensity, vigorous aerobic exercises tend to burn the most calories, so if your doctor gives you approval for performing those, make them the cornerstone of your plan. According to Mayoclinic.com, a 160-pound person can burn more than 500 calories in an hour by running, doing high-impact aerobics, working out on a stair treadmill or playing basketball, football or tennis (see Ref 3). If you weigh more than 160 pounds, you'll burn a greater number of calories.
Your "Diet"
To lose weight with exercise alone, you'll still need to watch what you eat. Doing a session of intense physical activity on a regular basis can increase your appetite, but if you want to lose weight quickly, it's important not to increase the number of calories you eat. Keeping a daily food journal helps monitor your caloric intake, as well as planning your meals and snacks in advance. To keep the weight you lose off in the long term, you should eat nutritious foods you enjoy and never try to starve yourself. However, you can stick to a "regular" diet and still cut calories by making small switches, such as drinking nonfat milk instead of whole milk and eating berries and yogurt for dessert instead of cheesecake. Changes like those will accelerate your weight loss without dramatically impacting your appetite.
Considerations
Dropping weight quickly with the help of intense exercise can work, but it's often unsustainable in the long term. As HelpGuide.org points out, people who lose weight too rapidly may feel sick or sluggish, and they'll drop mostly muscle and water weight rather than fat. Ask for your doctor's advice in forming a weight-loss plan that will work for you, and remember that there are health benefits to exercising regularly, even if your weight-loss progress doesn't happen as quickly as you'd like.